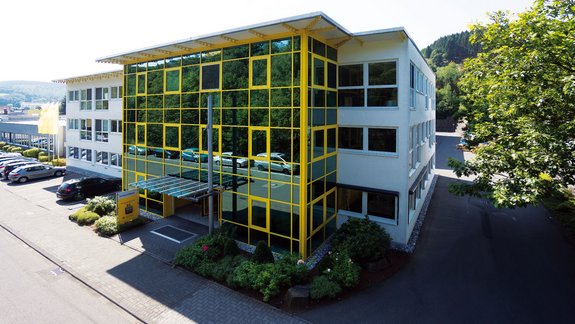 1984 - 1987 How it all started
As a profound expert on the DIY sector, Alfred Schellenberg knew about the problems and needs of do-it-yourselfers and founded a commercial agency. The company headquarters were located in his own home. Schellenberg supplied well-known DIY and hardware stores with tension belts and lashing straps as well as insect protection and roller shutter accessories. When he became aware of a repair set for roller shutter belts, he was thrilled: this set could be used to replace defective or worn belts with minimal effort and without expert knowledge. This corresponded to Schellenberg's guiding principle of offering innovative products that make things as easy as possible for the customer. From now on the "Gurt-Fix" was exclusively sold by him, which is still one of the best-selling items in the Alfred Schellenberg GmbH assortment.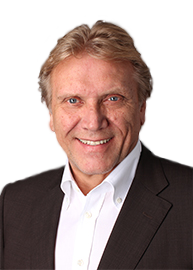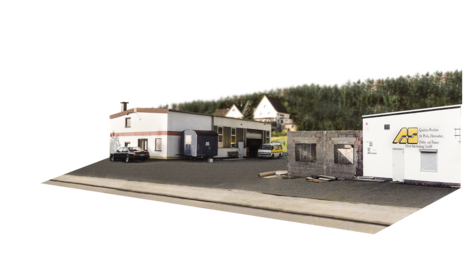 1988 – 1995
Schellenberg expands
In 1988 Alfred Schellenberg's former commercial agency was converted into a GmbH (=LLC). After above-average growth as a supplier to the DIY industry, the enterprise moved into its first company building in Siegen in 1991, which would be expanded four times in the following years. New articles were constantly being developed and sold, so that the company's portfolio is complemented by the product segment "roller shutter drives". Alfred Schellenberg GmbH was taking on a pioneering role in the DIY industry by supplying tubular motors to hardware stores.
2001 - 2010
Strong into the new millennium
Alfred Schellenberg GmbH started into the new millennium with increasing sales, new product areas and lots of innovative ideas. From now on, Alfred Schellenberg GmbH also offered their own door drive technology, rope-tensioning awnings and sealings.
In 2009 Alfred Schellenberg GmbH looked back on 25 successful years, which were characterized by healthy growth and the trust of customers in the Schellenberg products. But neither product development nor the expansion of the range stood still: in 2010 high-quality roller shutter box insulations for self-assembly became a part of the assortment.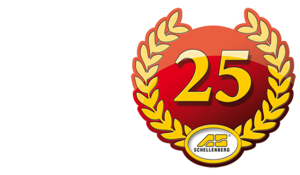 2011 – today
Intelligent solutions for do-it-yourself enthusiasts
Alfred Schellenberg GmbH has become a healthy grown family business that supplies roughly 70 percent of all German hardware stores as well as mail order and e-commerce businesses. Permanent employees throughout Europe are taking care of the development and optimization as well as the sale of DIY-friendly products in the areas of roller shutter drives, roller shutter accessories, insect protection as well as gate and awning drives. With a wide-ranging customer, spare parts and assembly service, the Alfred Schellenberg GmbH ensures the satisfaction of its business partners and end-users.

Since 2011, Sascha Schellenberg has taken over the management from his father Alfred Schellenberg. Without neglecting the core competence of Alfred Schellenberg GmbH in the areas of windows, doors and gates, Sascha Schellenberg is expanding the company's range - true to the corporate philosophy - with innovative smart home products that are explicitly geared towards the requirements of craftsmen and do-it-yourselfers.