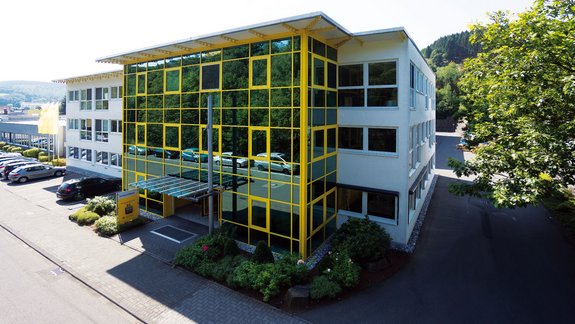 Schellenberg - Smart drives for your home
Not just do something – but do something to make things easier for DIY enthusiasts with the help our products. This is the idea with which our company founder Alfred Schellenberg started back in 1984. And we have remained true to this idea to this day. Even though a whole host of new solutions have been added. At that time, it was a practical repair kit that allowed roller shutter belts to be replaced without having to open the roller shutter box.
Today we are a leading supplier of roller shutter drives, roller shutter accessories and insect screens with a total of more than 1,100 products. Among those naturally for years have been those products, which make homes Smart Homes. Especially here there are many practical, impressive possibilities. And here, too, our motto is to make it as easy as possible to start or expand your Smart Home.
As a family business, which Sascha Schellenberg, son of the company's founder, has been running since 2011, one thing is naturally close to our heart: close proximity to our customers, to all the DIY fans who use our products for their homes with enthusiasm. That's why, with all our innovations, our advanced and durable products, we also place special emphasis on an expert in-house customer service, which is aimed specifically at do-it-yourselfers. Our service department can be reached 6 days a week by phone, e-mail or Whats-App. We are happy to answer all questions regarding products and installation - free of charge, of course.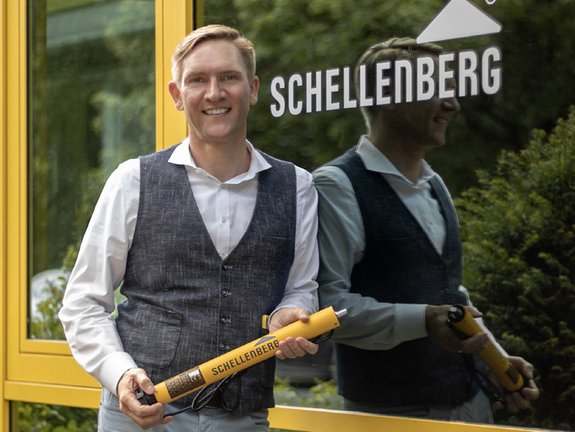 You can build on all this, and a little more, with Schellenberg. We look forward to being there for you with versatile solutions for easy retrofitting, smart drives for the home and our established services.
Your Schellenberg team