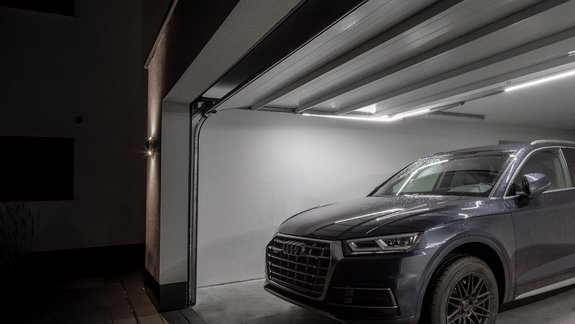 Be more open - with our gate drives
Now that's comfort – to stay in the car in any wind and weather and being able to open and close your garage door or the gate to your house entrance loosely from the wrist.
With the included handheld transmitter or to some extent even via mobile app, you can control our high-quality gate drives for garages with sectional or up-and-over gates as well as our revolving and sliding gate drives. In addition to these solutions, there is also a convenient complete set with a garage door plus the compatible drive. For your free ride into the garage.
Some of our garage door openers can also be integrated via the "Smart Friends" smart home system – just as over 100 other branded products from the areas of driving, lighting, security and sensor technology. Also control by voice command, for example with Amazon Alexa, is made possible via to Smart Friends.