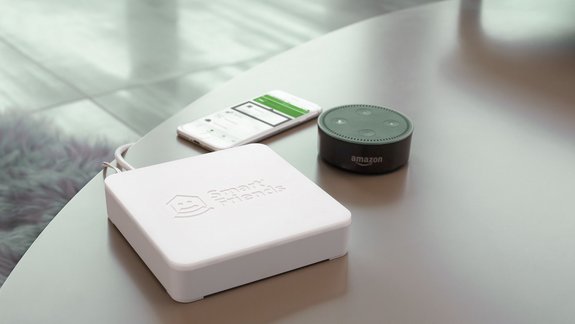 About a smartastic lifestyle
For many, Smart Home is a daily experience of comfort in their home. Maybe there are still a few question marks left for you? The smart world seems large and complex. That's true, but that's not the point at all. You should discover Smart Home for yourself personally. The best way is to take it step by step. In a new or old building, in your own four walls or a rented apartment: with us, your home will become a practical thinker in many situations.
One advantage of Smart Home is ability to create automatic controls of smart solutions as "scenarios". In the morning, for example, when the shutters are raised, the lights and air conditioning are acitvated at the same time. Right here you can discover what else is possible like the safe integration of Amazon Alexa or the popular smart home systems Magenta SmartHome by Telekom and Smart Friends.