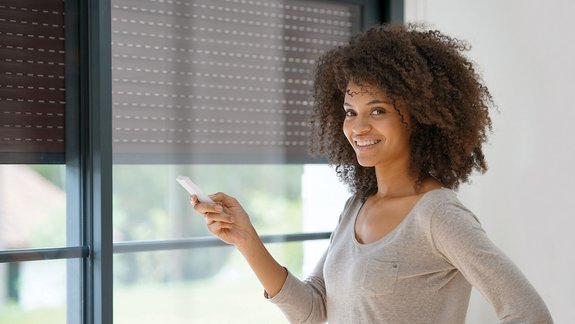 Your roller shutter drive for more comfort
From now on you can enjoy every day more relaxed. Save yourself the daily effort of pulling roller shutter belts. And easily bring a comfortable temperature to your home: with motorized or even automated shade during the summer and energy-efficient insulation in winter, thanks to cleverly controlled roller shutters.
It even works smart, because our wireless roller shutter drives are compatible with these popular smart home systems: Magenta SmartHome by Deutsche Telekom and Smart Friends. Using the Smart Friends box as a control center, you can even control more than 100 other brand products from the areas of drives, light, security and sensor technology. In addition to that, voice assistants such as Amazon Alexa and Google Home can also be securely integrated.